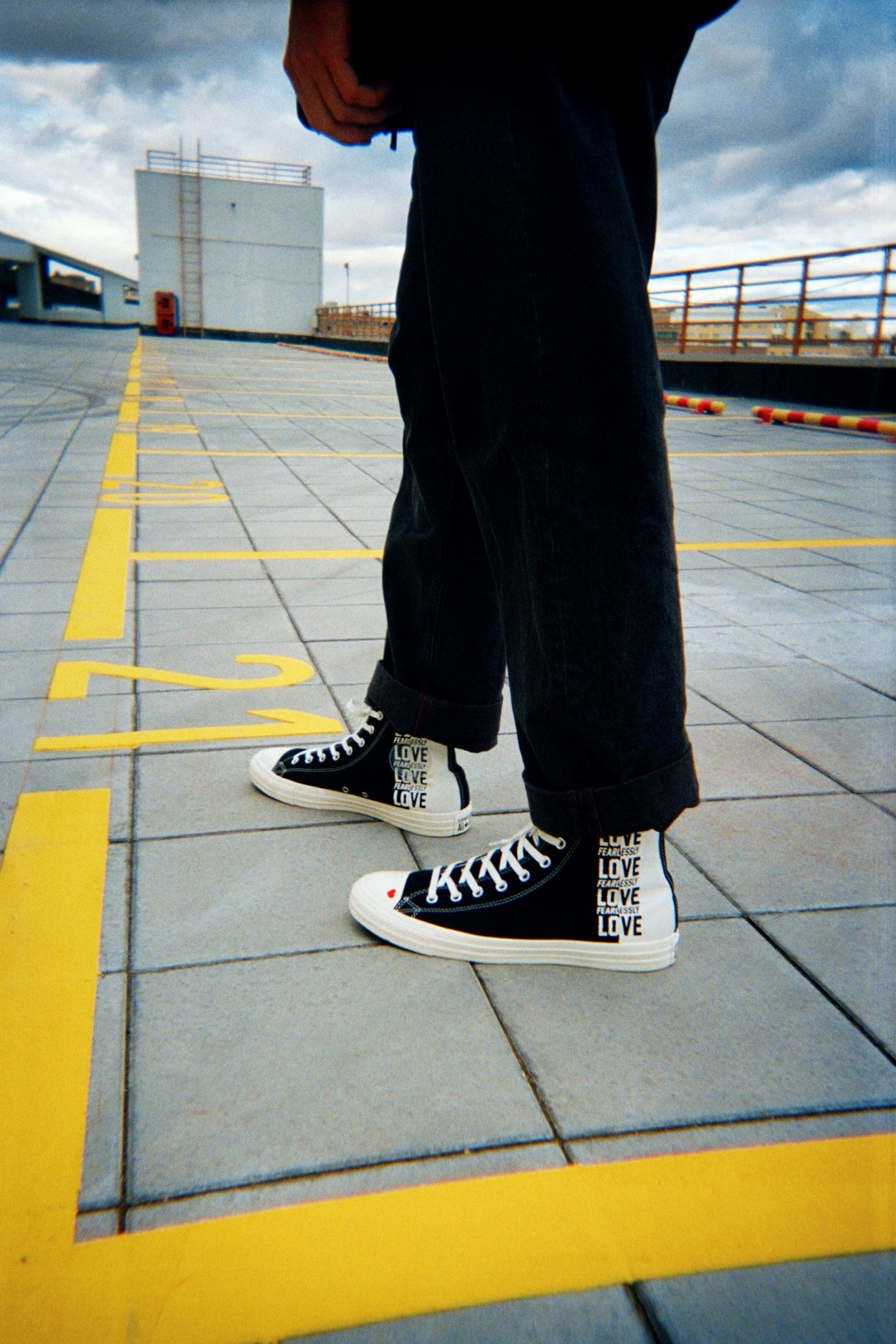 Love Fearlessly celebrates individuality
When we're kids, we are self-confident, fearless; but somewhere along the way, we start looking for external validation as we interact with the world.
Today, there is this unspoken idea that liking your own Instagram post is weak. Basically saying: "liking yourself is wrong". But a million likes will never be enough if you don't like yourself.
Through the Love Fearlessly campaign Converse aims to fuel the movement of loving yourself first and amplifying the progress and power that comes with it.
"Love Fearlessly" is an evolution of the brand's initial "Love The Progress" collection, which was first introduced in February 2019 through a campaign that offered the Chuck Taylor All Star's canvas for women around the world to define their gender in their own words.
The new Love Fearlessly sneaker collection is carefully designed to share bold messages of love.
Every silhouette features a unique mix of graphic prints, written messages, and signature details – each detail is an ode to imperfection.
While each sneaker in the collection is distinct, the message is unified: if we can learn to love ourselves first– not despite of, but in celebration of one's individuality – we can then love fearlessly.